A few people are a little confused trying to order my paid for or free settings here on this site (I will endeavour to improve web commerce stuff shortly) so here's a pictorial run through for those who need it.
Stage 1: Register by joining the free membership, (Click SIGN UP if you haven't joined)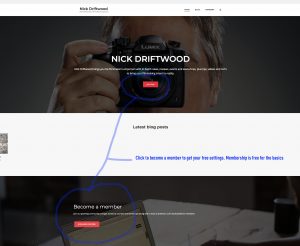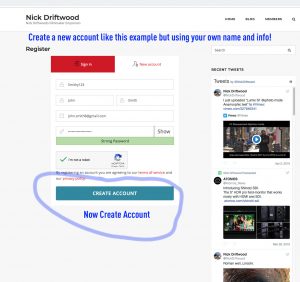 Stage 2: Now you've registered, Login in with your details and Click Members SHOP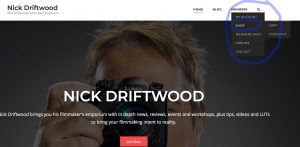 Stage 3: Here's the SHOP Window with a list of my products including the FREE ones.  See the product your interested in and click the picture to go to it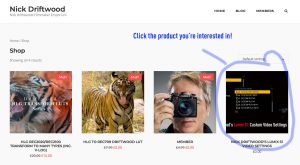 Stage 4: The next screen goes to the product and allows you to add the product to your CART by clicking on the Qty and Red button (you only need 1 for downloads!)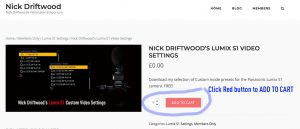 Stage 5: You'll see the VIEW CART red button appear, click it!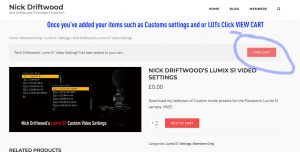 Stage 6: If you've ordered more than one product then you'll see a list in your CART, now click the red PROCEED TO CHECKOUT button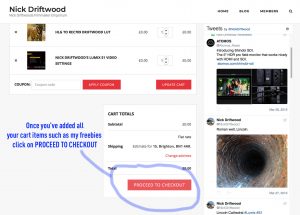 Stage 7: You're now at CHECKOUT, Fill in your name, address and postcode and check the Agree box, now click on red PLACE ORDER
Stage 8: You'll be met with the order received screen, simply click on the red buttons for each product ordered to download them.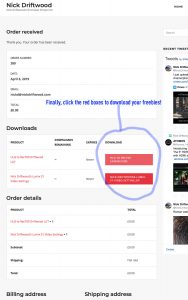 Done!
Thanks for registering to my site, you can expect lots more freebies , news, workshop invites and additions coming here soon 🙂
Nick Driftwood